Органы человека
Внутренние части тела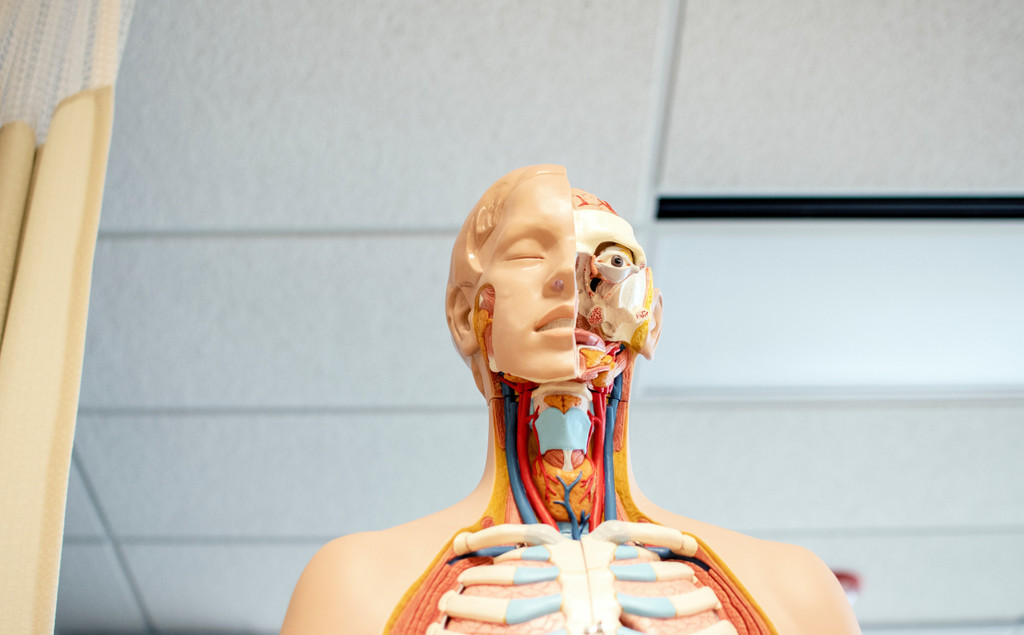 Определение
A muscular organ in most animals, which pumps blood through the blood vessels of the circulatory system.
Определение
The primary organ of the respiratory system in humans.
Определение
Blood vessels that carry blood towards the heart.
Определение
An organ of soft nervous tissue contained in the skull.
Определение
The front part of the neck, positioned in front of the vertebra.
Определение
A large lobed glandular organ in the abdomen, involved in many metabolic processes.
Определение
The internal organ in which the major part of the digestion of food occurs.
Определение
The long curved bone which form the rib cage, part of the axial skeleton.
Определение
A muscular membranous sac in the abdomen which receives urine from the kidneys and stores it for excretion.
Определение
Each of a pair of organs in the abdominal cavity, that excrete urine.
Определение
The lower part of the alimentary canal from the end of the stomach to the anus.
Определение
An organ through which food passes, aided by peristaltic contractions, from the pharynx to the stomach.
Определение
A sheet of internal skeletal muscle that extends across the bottom of the thoracic cavity.
Определение
A small hollow organ where bile is stored before it is released into the small intestine.
Определение
The first part of the small intestine immediately beyond the stomach, leading to the jejunum.
Определение
An abdominal organ involved in the production and removal of blood cells and forming part of the immune system.
Определение
An organ of the digestive system and endocrine system, located in the abdomen behind the stomach.
Определение
An organ where most of the end absorption of nutrients and minerals from food takes place.
Определение
A pouch within the peritoneum that is considered to be the beginning of the large intestine.
Определение
A finger-like, blind-ended tube connected to the cecum, from which it develops in the embryo.
Определение
The third portion of the small intestine, between the jejunum and the caecum.
Определение
The final section of the large intestine, terminating at the anus.
Определение
The opening at the end of the alimentary canal through which solid waste matter leaves the body.
Смотрите любимых YouTube-блогеров и учите по ним английский
Englika позволяет быстро выучить английский язык, просматривая любимые YouTube-ролики с носителями языка. 🇬🇧Проходя разнообразные задания, вы научитесь понимать английскую речь на слух и стремительно расширите свой словарный запас.